Southern Maine's The Reconstructed has won critical acclaim, built a devoted fan base and become one of the Seacoast region's top-drawing original acts with its emotionally-charged folk rock and electrifying live shows.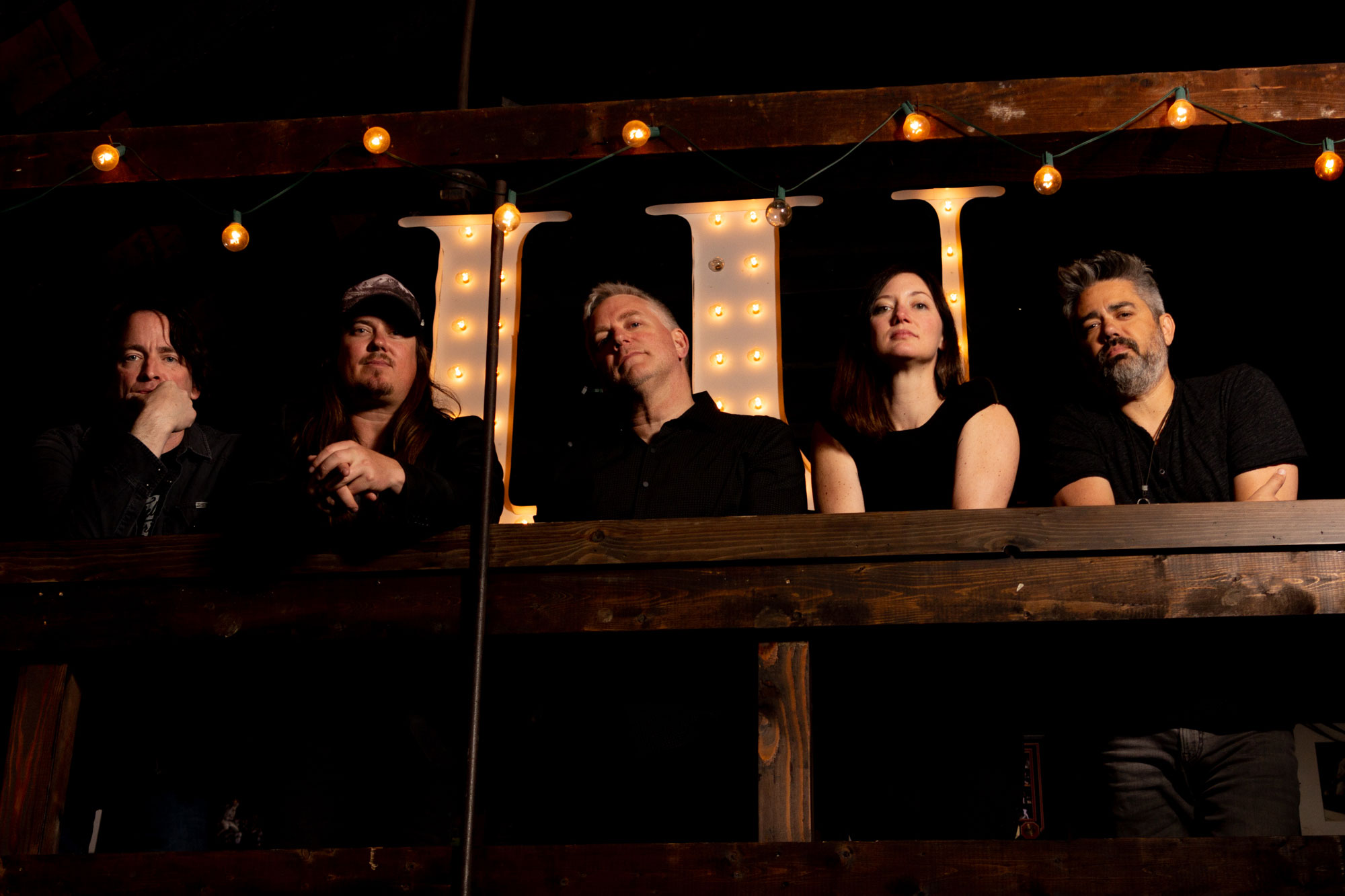 Singer-songwriter Martin England formed The Reconstructed in early 2012 with Courtney Brocks Dold on acoustic guitar, banjo and piano; Jesse Dold on guitar; drummer Sean Daniels and Andrew Russell on bass. While they initially came together to support England's first solo album, Razed and Reconstructed, band members discovered an almost immediate songwriting chemistry. "We got together in my barn in North Berwick and started jamming," England says. "I had a few new song ideas and was completely blown away by where they took them. It was clear that we had something special. We were a real band, in spirit, sound and vision."
Fronted by England, whose powerful voice and character-driven songs provide the template for the band's compelling musical narratives, The Reconstructed has released two full-length albums: 2015's acclaimed debut Dawn Chorus, which was named "Album of the Year" by the Seacoast Awards; and its latest collection, Great North Wind, which was released on CD and streaming services in June 2019.
Propelled by the stadium anthem "Crosstalk", the radio-friendly "Talking to Your Ghost" and the Stones-y "Home Fires", Great North Wind features The Reconstructed embracing a more indie-rock sound while staying true to the band's folk-rock roots. Produced by Jesse Dold with basic tracks recorded in the band's beloved barn rehearsal space near downtown North Berwick, Great North Wind's 10 songs explore the complex bonds of love, the challenges of relationships and the hardship of loss. The album has been universally praised by critics and audiences alike, and will be released on vinyl in late 2019.
"The intrinsic nature of these songs is what makes them special, they are written without an agenda," England explains. "I think this is why these songs appeal to listeners of all ages and backgrounds – they sound and feel real. The songs are authentic artifacts of humanity, based on an amalgamate of experiences and true stories."
Great North Wind finds The Reconstructed at an exciting intersection: Expanding its fan base and actively seeking industry partnerships in the modern musical landscape, while staying true to the band members' DIY-ethic and roots in a barn where the "Home Fires" burn.
###